Cost-effective and hassle-free wood chipping
For clients with a regular chipping requirement, we offer a reliable, cost-effective and hassle-free contract wood chipping service. As part of this service, we will assess your site and chipping needs, and specify a suitable wood chipper.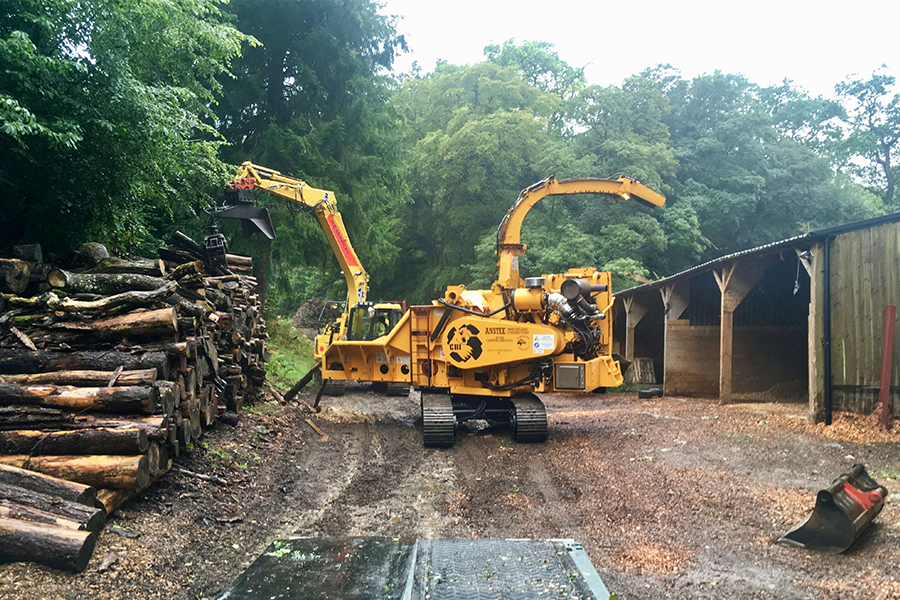 Mobile and stationary options
For some clients, a mobile service is the most cost-effective option. This would see us bringing a chipper from our base in Bridgend, south Wales, to your site as often as necessary.
For clients needing to process particularly high volumes of wood chip, a stationary chipper permanently based at your site can provide better long-term value for money. Either way, you'll benefit from a highly trained and experienced operator.
Peace of mind you'll meet your chip quota
We will carefully design our contract wood chipping service to ensure you get all the chip you need. All our contract wood chipping services also come with the reassurance of a replacement chipper should an issue arise.
Focus on your business, not the chipper
Wood chippers are notoriously difficult to operate and maintain. That's why our fully inclusive packages include chipper hire, a fully trained and experienced operator, as well as fuel and maintenance. We want you to be able focus on your running your business – not the chipper.