Shredding and grinding services for all types of wood and waste
Anstee Services provides a UK-wide shredding and grinding service with our state-of-the-art CBI Magnum Force 5400BT Horizontal Grinder.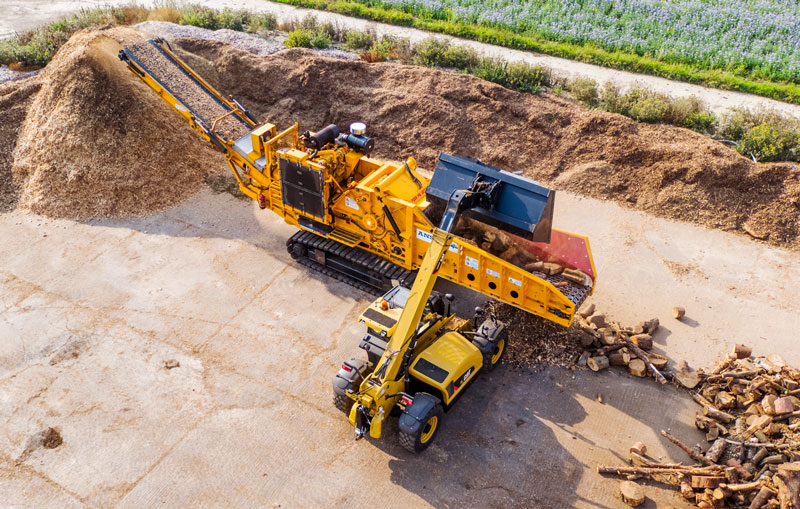 Shredder and grinder services for volume reduction and recycling
Our 765hp CBI grinder is highly maneuverable and all-terrain. It can volume reduce and recycle a wide range of materials, including all types of wood and waste.
Processing up to 100 tonnes per hour and able to handle medium levels of contamination, our CBI grinder significantly saves processing time and costs by removing the common two-step requirement to use a slow-speed shredder followed by a high-speed shredder.
We will work with you to understand your recycling objectives – whether that be to create a valuable product that you will use on-site, or to remove the processed material using our specialist bulk haulage transport fleet ready for sale.
On-site shredding and grinding across the UK
We will transport our grinder to your site using our own in-house fleet and provide an experienced operator. Track-mounting ensures the grinder will access remote places with ease. If required, we can also provide a 20-tonne excavator for loading the grinder.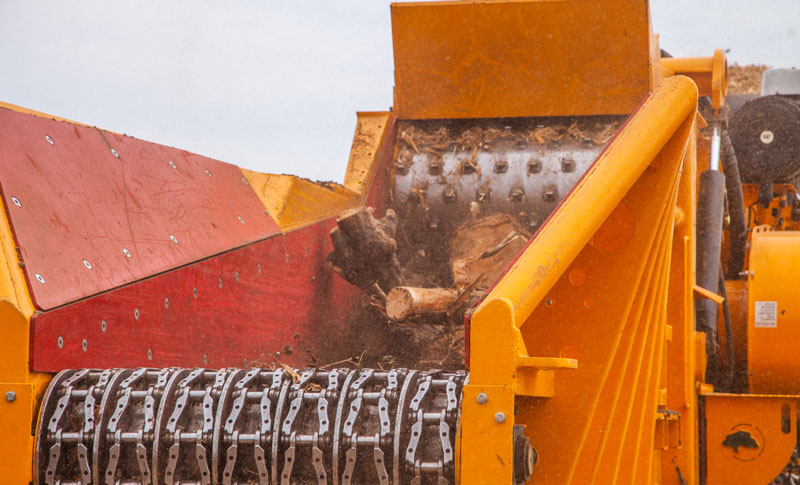 Contact us today
If you would like more information about or a quote for any of our services, please contact us on 01656 646257 (ext 3) or email info@ansteeservices.co.uk
Alternatively, you can use our online enquiry form.
Send us a message