Premium wood chip fuel, reliably delivered
Based in Bridgend, South Wales, we are experts in wood chip fuel production, and one of the leading bulk wood chip suppliers to Wales, the Midlands and the South West.
Our wood chip is BSL authorised to assist your compliance with the Renewable Heat Incentive (RHI) and meets the BS EN 14961 European fuel specifications. Choosing a quality wood chip fuel supplier is essential for optimising the performance of your boiler against its specified efficiency, as well as maximising your RHI payments.
With our large delivery fleet, we supply our biofuel wood chip to domestic, commercial and public sector owners and operators of biomass boilers. We work in partnership with our customers, ensuring their bulk wood chip supply is reliably scheduled and delivered according to their requirements and preferences. Learn more about our wood chip fuel deliveries.

Our wood chip: Timber origin
All our biofuel wood chip is made from untreated virgin timber and is therefore clean and free of contamination which could damage your boiler. All our wood is also sustainable and traceable.
Depending on your requirements, we offer whole tree wood chip as well as arboricultural wood of a coniferous mix.

Our wood chip: Moisture content
We dry and screen all wood chip fuel at our state-of-the-art biomass-powered drying facility  in South Wales. We dry to a calorific moisture content of less than 25% as standard, or according to your specifications. This will help maximise your kWh per tonne and ultimately, the efficiency of and payback from your biomass boiler investment.
If the moisture content of the wood chip fuel you use is not appropriate for your boiler, you'll face increased costs from high fuel consumption, as well as reduced boiler efficiency and lower RHI payments. 
You're also likely to encounter a range of boiler maintenance issues, such as increased ash residues and greater wear and tear, which will escalate your maintenance costs. This is why we work with you to ensure your biofuel wood chip supply is appropriate for your boiler.

Our wood chip: Size
Once we have thoroughly dried our wood chip fuel, it progresses immediately into our screening system where we screen to size G30/G50 (Onorm standard), which is equivalent to P16A/P45 (BS standard).  
We do not sell unscreened wood chip, so you can be confident all our chip meets BS EN 14961 European fuel specifications and is consistent, uniform and free from fines and oversize chips. Biofuel wood chip which has not been effectively screened is likely to cause problems for your boiler.
Wood chip delivery
We know how important reliable wood chip deliveries are. We own and manage all our delivery lorries and vehicles to ensure you get the chip you've ordered, when you want it.
Find out more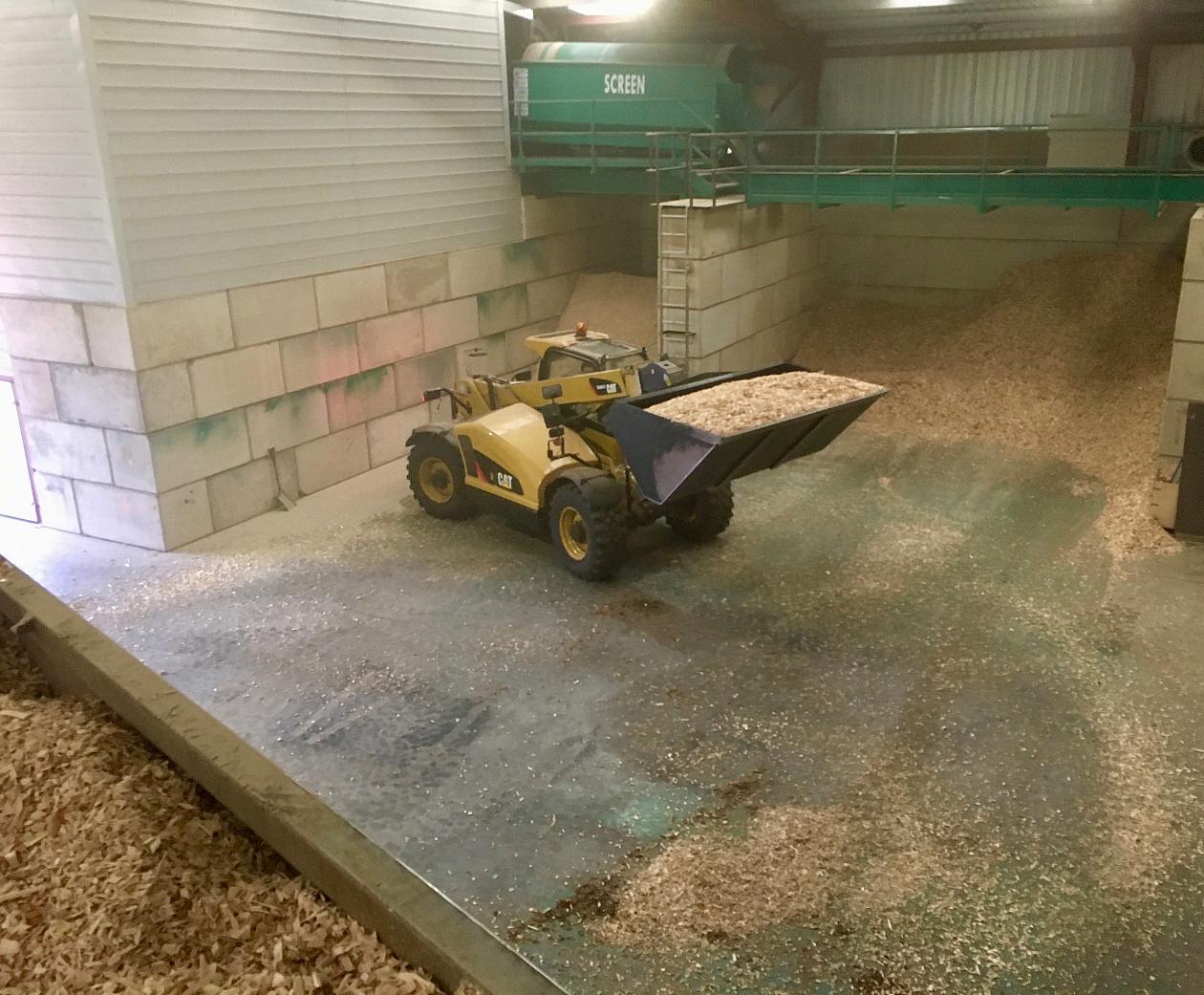 Our drying facility
We have a state-of-the-art biomass wood chip drying and in-line screening facility in Bridgend, South Wales. Our facility uses a custom flow dryer where warm air rises through a moving and ventilated drying bed.
Find out more